ROADSHOW GIVES BACK
As a small locally-owned business in Memphis, we feel it's very important that we stay involved in the community and support our fellow Memphians whenever and wherever we can. So, we have a new strategy in place for 2020:
#RoadshowGivesBack. Every month this year we will support a different local charitable organization or nonprofit. If you want to get involved, contact Roadshow MINI or visit our MINI dealership in Cordova, TN, to learn more about our partnership each month.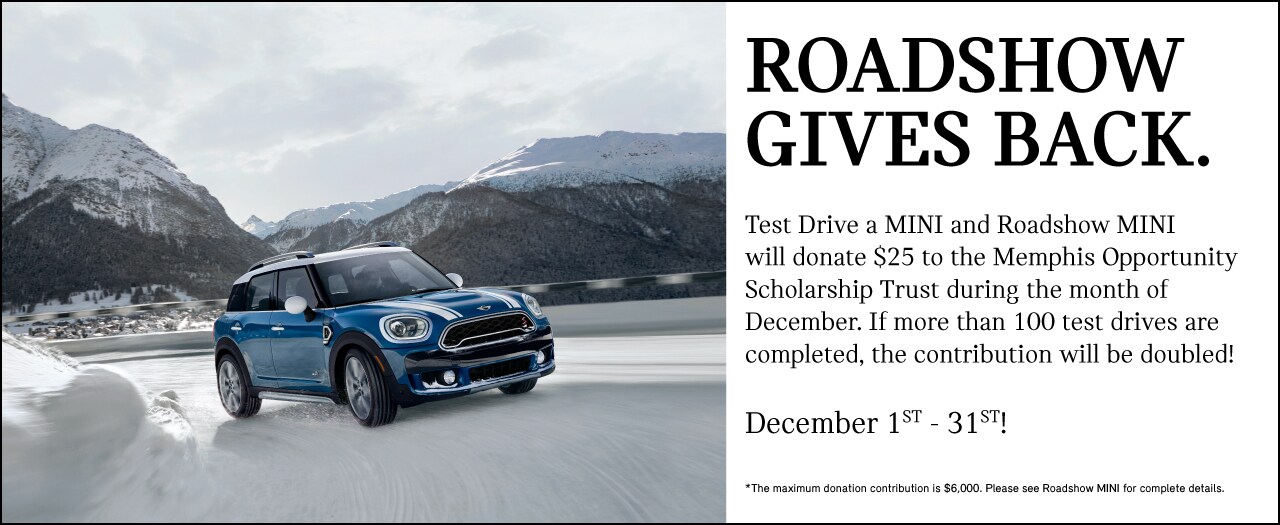 MEMPHIS OPPORTUNITY SCHOLARSHIP TRUST
This December, we will be partnering with Memphis Opportunity Scholarship Trust (MOST). We will donate $25 to MOST for every test-drive here at Roadshow MINI. If we get to 100 total test-drives, we'll double the donation. The maximum donation we will contribute is $6,000.
MOST believes that all children deserve quality educational options. With a mission to give Memphis-area families the opportunity to send their children to the schools of their choice, MOST provides need-based scholarships to qualifying parents who wish to send their children to private schools.
"MOST has meant the world to me by giving me the opportunity to select a school that best suits my son's needs," MOST parent Tabitha F. said. "Without the MOST scholarship, I would not have been able to send him to his current school."
Each year, MOST awards an average of $912,578 in scholarships to 441 students in prekindergarten through grade 12 who attend any number of its 55 partner schools in the Memphis area. An average annual MOST scholarship of $2,080, which is often combined with financial aid from the child's school, helps bridge the gap between the cost of tuition and what the family can afford to pay.
All parents, regardless of income level or school zone, should be able to select schools that not only educate their children well but also treat them like family. Students can reach their ultimate potential when they attend schools that are the right fit. MOST helps them get there.
Discover more about MOST: memphisscholarships.org.
2020 ROADSHOW MINI DONATION RESULTS: $48,000
Follow us: @RoadshowMINI or #RoadshowGivesBack