ROADSHOW GIVES BACK
As a small locally-owned business in Memphis, we feel it's really important that we stay involved in the community and support our fellow Memphians whenever and wherever we can. So, we're excited to highlight local charities and organizations with #RoadshowGivesBack. Every month we will support a different local charitable organization or nonprofit. If you want to get involved, contact Roadshow MINI or visit our MINI dealership in Cordova, TN, to learn more about our partnership each month.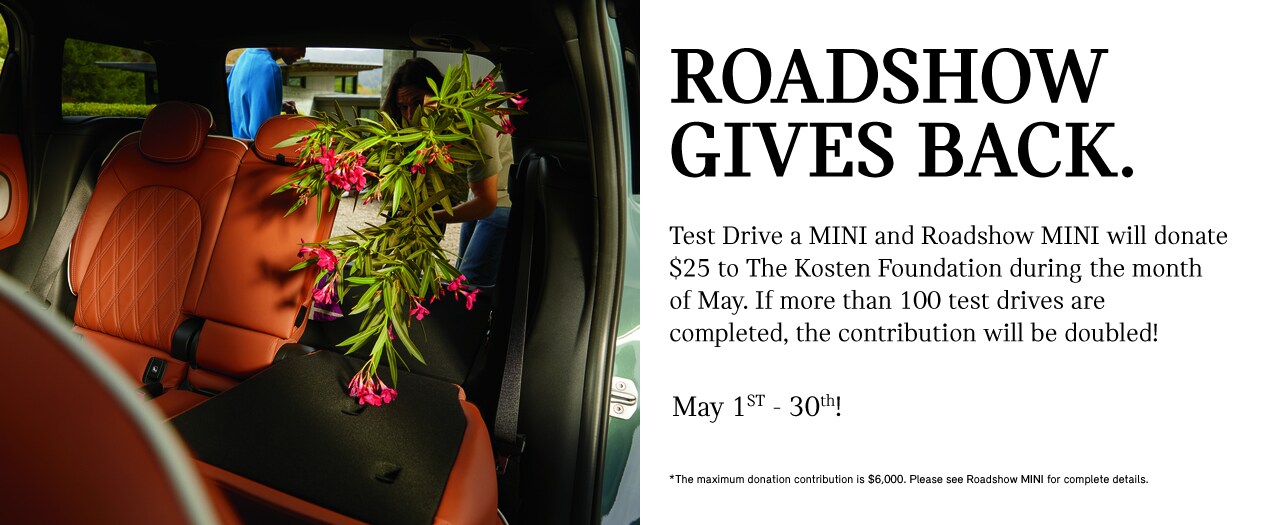 THE KOSTEN FOUNDATION.
We will donate $25 to The Kosten Foundation for each test-drive completed at our MINI dealership in May. If more than 100 test-drives are completed, we will double the donation. The maximum donation amount will be $6,000. Founded in 2003 by the family of Herb Kosten, Memphis resident, following his death due to pancreatic cancer, the Kosten Foundation for Pancreatic Cancer Research has sought to improve community support, awareness, and funding for pancreatic cancer. Pancreatic cancer is one of the deadliest known cancers, and this organization has raised nearly $2,000,000 for pancreatic cancer research.
2021 ROADSHOW MINI DONATION RESULTS: $24,000
Follow us: @RoadshowMINI or #RoadshowGivesBack