As a small locally-owned business in Memphis, we feel it's very important that we stay involved in the community and support our fellow Memphians whenever and wherever we can. So, we have a new strategy in place for 2020:
#RoadshowGivesBack. Every month this year we will support a different local charitable organization or nonprofit. If you want to get involved, contact Roadshow MINI or visit our
MINI dealership in Cordova, TN
, to learn more about our partnership each month.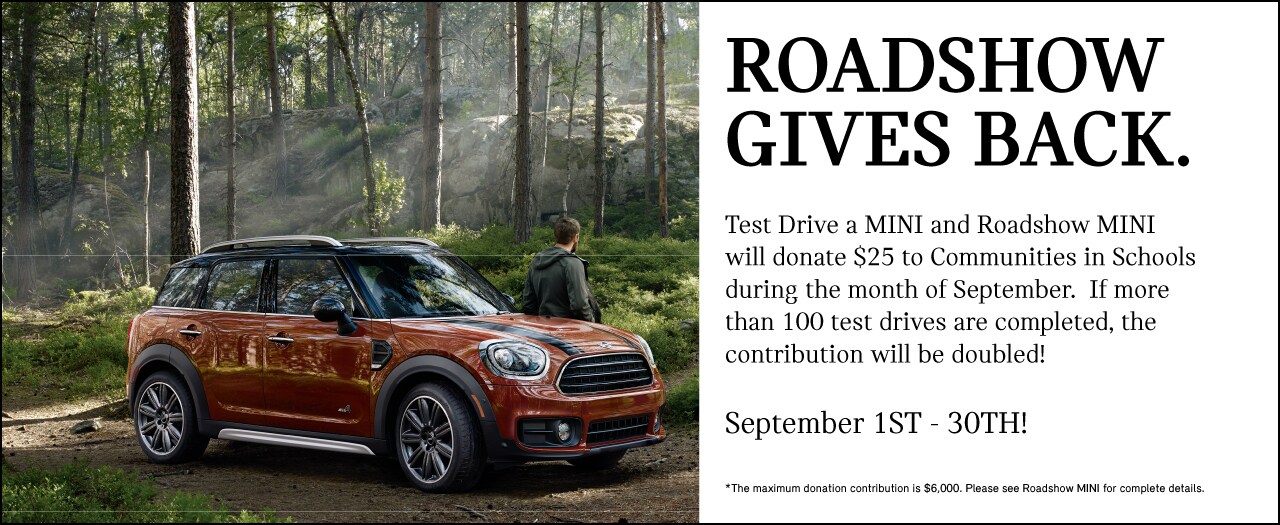 COMMUNITIES IN SCHOOLS OF MEMPHIS. 
Communities In Schools of Memphis is part of the nation's largest and most effective dropout prevention organization, empowering students to stay in school and achieve in life. Operating in more than 2,300 schools in the most challenged communities of 25 states and the District of Columbia, Communities In Schools serves 1.5 million young people and their families each year. Based directly inside schools, Communities In Schools connects students and their families to basic and critical educational and community-based resources, tailored to each student's specific needs.
CIS of Memphis began as an embedded affiliate in the Communities In Schools of Tennessee network in 2014. CIS of Memphis is now an independent affiliate operating exclusively in the greater Memphis area and focusing specifically on addressing the needs of local students and schools. We believe that every child, regardless of their ZIP code or family circumstance, deserves a chance to live the American Dream. We work to help secure that chance for children in Memphis and Shelby County.
WE BELIEVE EVERY CHILD HAS A CHAMPION....
When a child has a champion, she doesn't fall through the cracks. A minor setback doesn't escalate. And some well-timed life-skills or boosts in confidence can knock down a variety of other barriers to success. The more we work to measure our outcomes with the district's most under-resourced students, the more we see this power proved in the numbers. When our student support specialists engaged with students and delivered our model of targeted supports, we improved attendance rates for almost 80 percent of them and improved academics for 88 percent. And when it came to school behavior and college readiness, we saw a 100-percent success rate for our interventions. This work works.
As you explore all that we are doing across Memphis and Shelby County, I hope you'll think of ways you can join us. From dropping off school supplies to strategic financial support, there is a way for all of our neighbors to help. I am so proud of what we have done so far, but I am energized by what is in our grasp.
THERE IS NO LIMIT TO THE TRANSFORMATION WE WILL SEE WHEN EVERY CHILD HAS A CHAMPION.
2020 ROADSHOW MINI DONATION RESULTS: $30,000
Follow us: @RoadshowMINI or #RoadshowGivesBack